Name Kylt® CAV (Chicken Anaemia Virus, conventional PCR)
Full Name Chicken Anaemia Virus (Circoviridae)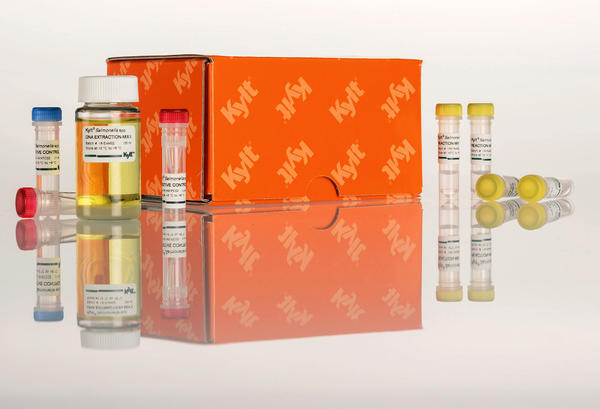 Detailed description
This product is no longer available. Please use our new Real-Time PCR Kit.

---



Kylt® CAV PCR Detection products are intended for the detection and differentiation of viral DNA of Chicken Anaemia.


The detection kit contains all reagents and controls necessary for reliable and accurate detection.

The detection reagents contain all primers and probes for the detection of DCV, but need to be supplemented with a matching enzyme mix. Please see related products.

The subsequent analysis is carried out by gel electrophoresis (classical agarose gel or capillary electrophoresis).
Article-No.
| Article-No. | Type | Size | Unit |
| --- | --- | --- | --- |
| 31060 | Kit | 100 | Reactions |
| 31061 | Kit | 25 | Reactions |
| 31669 | Reagents | 100 | Reactions |
| 31670 | Reagents | 25 | Reactions |